Simultaneous Interpreting Services
SIMULTANEOUS INTERPRETATION OF MULTILINGUAL CONFERENCE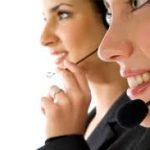 Simultaneous interpreting saves time and promotes better communication as the audience listens to the speaker in their own language simultaneously through a wireless receiver.
LATI simultaneous interpeting service is in high demand at business meetings and international conferences as well as community meetings.  Where there are more than 20 people who are more comfortable with their own native language than with English, it is a good idea to provide simultaneous interpreting services.  The meetings can proceed quickly because translation is done simultaneously and the attendees can hear through wireless receivers.  Consecutive interpreting would double the time.
LATI provides a comprehensive package.  We have a pool of well trained simultaneous interpreters.  LATI also provides a soundproof glass tabletop booth, transmitter, interpreter's console, and receivers.  Our equipment can accomodate up to 16 languages and an audience of unlimited size.  LATI provides regular services to UCLA, USC, FBI, and Consulate General of Mexico, among others
LATI provides full-service business interpreter translator services, on-site technical support for our wired, wireless and infrared interpretation systems and equipment with crystal-clear sound. We can also provide booths, headsets and all other equipmentfor simultaneous interpreting venues. Our experienced German, French and Spanish translation service interpreters with industry-leading credentials will make you worry-free. People might not even remember it was an interpreted conference afterwards. Our experienced Italian, Chinese and Spanish translation service staff is available at the site for immediate consultation. We can provide simultaneous interpreters up to 90 languages.  You can rent conference equipments at reasonable prices, and we have full booth, desktop booth, transmitters, receivers, headsets, microphones to go with your conferences.
Our services are available anywhere in the United States, whether in Los Angeles, Texas, Denver, Phoenix, Seattle, Eugene, San Francisco, Chicago, Atlanta, New York, Boston, and Washington D.C.
We can also send our interpreters anywhere in the world, to Beijing, Seoul, Tokyo, Paris, Berlin, Madrid, Mexico City, Moscow, Hanoi, and Dubai, to give a few example.
Our conference interpreters are available in following languages:
European:
Armenian, Bashkir, Bosnian, Bulgarian, Catalan, Croatian, Czech, Danish, Dutch, Estonian, Finnish, Flemish, French, Georgian, German, Greek, Hungarian, Icelandic, Italian, Kurdish, Latvian, Lithuanian, Macedonian, Norwegian, Polish, Portuguese, Russian, Romanian, Serbian
Asian/Pacific:
Australian, English, Bengali/Bangla, Burmese, Chinese Simplified, Cambodian, Chinese Traditional, Fijian, Hmong/Mien, Indonesian-Bahasa, Japanese, Khmer, Korean, North Korean, Laotian, Malay, Marshallese, Tagalog, Thai, Tibetan, Vietnamese.
Eurasian:
Azerbaijani, Belarusian, Kazakh, Kyrgyz
Indian:
Assamese, Bengali, Bhojpuri, Dari, Dogri, Gujarati, Hindi, Kannada, Malayalam, Manipuri, Marathi, Mizo, Nepalese, Oriya, Punjabi, Pushto, Sanskrit, Sindhi, Singhalese, Tamil, Telugu, Urdu.
Americas:
American English, Brazilian Portuguese, Eskimo, Guarani, Haitian-Creole, Nahuati, Spanish (Latin), French Canadian.
African:
Afrikaans, Amharic, Bushman, Damara, Dinka, Hausa, Igbo, Kikuyu, Malagasy, Masai, Ndebele, Oromo, Pedi, Shangane, Shona, Siswati/Swazi, Somali, Sotho/Sepedi, Swahili, Tshivenda, Tswana, Twi, Venda, Xhosa, Xitsonga, Yoruba, Zulu.
Middle East:
Arabic, Baluchi, Farsi, Hebrew, Yiddish
Our conference interpreters are located at:
Los Angeles, Texas, Denver, Phoenix, Seattle, Eugene, San Francisco, Chicago, Atlanta, New York, Boston, and Washington D.C., Beijing, Seoul, Tokyo, Paris, Berlin, Madrid, Mexico City, Moscow, Hanoi, and Dubai, and everywhere in the world