The School
LA Institute of Translation and Interpretation is a graduate school in Los Angeles that focuses on training high quality court and medical interpreters. The school is approved by the state government and authorized to enroll foreign students by the U.S. Federal government. We issue I-20 (M-1 Visa) to foreign students. It has excellent court and medical interpreter training programs recommended by the Judicial Council of the State of California.
Founded in 2003, the school has produced many excellent translators and interpreters in Korean, Chinese, Spanish, Arabic, Armenian, French, German and Japanese. It also provides excellent career service through its subsidiary company: LA Translation and Interpretation, Inc.
Its One Year Certificate Program in Translation and Interpretation prepares the student to pass the test given by the state government. A student is to submit an application with diploma, and a 10 minute tape introducing oneself in English and a foreign language. When admitted, 8 courses should be completed in a year, normally two courses per quarter. The courses cover: Consecutive interpreting, Sight translation, and Simultaneous interpreting. Interpreter's Code of Ethics, legal vocabulary, criminal proceedings, and interpreting skills are taught. Upon completion, the school awards Certificate of Translation and Interpretation. The students then take a court interpreter test given by the State to start working in courts. The program provides for Chinese interpreter certification, Korean interpreter Certification, and Spanish interpreter certification.
The school also offers 60-hour Medical interpreting programs. After getting the Certificate in Medical Interpreting, the student may apply for the national certification test given by International Medical Interpreter's Association. Then the student can be nationally certified and start working in the hospitals.
M.A. degree is for 2 years, and students usually take 3 courses per quarter for 2 years, for the total of 24 courses.
Its ESL program is enriched by diverse participants from Korea, China, Japan, El Salvador, Argentine, Libya, and all over the world.
Our Instructors are all court certified interpreters with Master's degree or PhD and teaching credentials. The classes are held conveniently in downtown and the parking is free.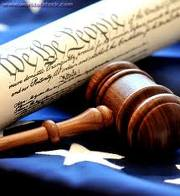 LA Translation and Interpretation
2975 Wilshire Blvd, Suite 640
Los Angeles, CA 90010.