Chinese court certified interpreters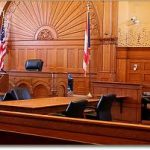 Chinese Court Certified Interpreters
State of California Judicial Council conducts a test to certify Chinese interpreters.  You can say they are the most qualified professional Chinese interpreters since they go through very rigorous testing procedures.  LA Translation has a pool of more than 60 Mandarin and Cantonese interpreters to meet your needs for depositions, attorney-client meetings, trials, legal document translation, arbitration, mediation, and over-the-phone interpreting.  They can provide Declaration of Translator for the documents to be used at the court, and they can also appear at the court to testify about the accuracy of translation.  Call 213-368-0700 today to reserve an interpreter.
Savi
B.S. in Forestry, National Chung Hsing University, Taiwan
M.S. in Remote Sensing, University of California at Berkeley
English-Mandarin Interpreting Certificate Program, LA Institute of Translation and Interpretation
English-Mandarin Interpreting Certificate Program, UCLA Extension
California Certified Court Chinese Mandarin interpreter, Nevada Certified Court Chinese Mandarin Interpreter
Instructor for Mandarin Court Interpretation at UCLA Extension and LA Institute of Translation and Interpretation
Superior Court in counties in the Greater Los Angele area, covering Los Angeles County, Orange County, Riverside County and San Bernardino County and Las Vegas area.
Federal Immigration court Mandarin Chinese Interpreter, facilitating immigration courts' removal proceedings and other functions; assisting SEC to interview limited-English-speaking witnesses
Law enforcement agencies, helping police departments, prosecutors' offices, immigration asylum offices and the Department of Homeland Security communicate with non-English-speaking Chinese natives
Private law firms, assisting private with court appearances, depositions and communication with their clients, as well as legal document translation. Litigation and proceedings include civil, criminal, immigration, family law, domestic violence, traffic violations, worker's compensation, personal injury, and property damage, etc.