Legal / Contract Translation Services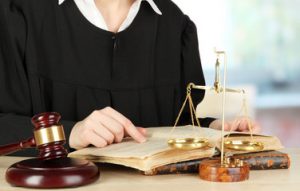 LA Translation is well known for its certified translators and their expert abilities to translate even the most difficult of legal documents and contracts.  Our court certified translators are well-versed and well trained in English and foreign legal vocabulary, terminologies, syntax, and sentence structure and will provide their utmost talents to see that your legal forms and contracts are translated effectively and concisely.  We have court certified translators in over two hundred different languages, and we assure you that we will meet (and beat!) your expectations when it comes to translating legal documents and contract to and from any language, including Arabic, Armenian, Chinese, Mandarin, Korean, Japanese, Portuguese, Spanish, Russian, Vietnamese, and much more !  Call 213-368-0700 to reserve equipment or send an email to: info@latranslation.com.
Our Certificate of Translation is on our letterhead, notarized and sealed, and is accepted by USCIS, hospitals and schools as well as major government agencies.
Our Legal Services Department provides Legal Document Assistant services for immigration, bankruptcy, divorce and small claims.  (213-385-6228)
You can also get Notary Public and Apostille Services for every language from our Certification Department. (213-385-7781)
Languages:
European:
Armenian, Bashkir, Bosnian, Bulgarian, Catalan, Croatian, Czech, Danish, Dutch, Estonian, Finnish, Flemish, French, Georgian, German, Greek, Hungarian, Icelandic, Italian, Kurdish, Latvian, Lithuanian, Macedonian, Norwegian, Polish, Portuguese, Russian, Romanian, Serbian
Asian/Pacific:
Australian, English, Bengali/Bangla, Burmese, Chinese Simplified, Cambodian, Chinese Traditional, Fijian, Hmong/Mien, Indonesian-Bahasa, Japanese, Khmer, Korean, North Korean, Laotian, Malay, Marshallese, Tagalog, Thai, Tibetan, Vietnamese.
Eurasian:
Azerbaijani, Belarusian, Kazakh, Kyrgyz
Indian:
Assamese, Bengali, Bhojpuri, Dari, Dogri, Gujarati, Hindi, Kannada, Malayalam, Manipuri, Marathi, Mizo, Nepalese, Oriya, Punjabi, Pushto, Sanskrit, Sindhi, Singhalese, Tamil, Telugu, Urdu.
Americas:
American English, Brazilian Portuguese, Eskimo, Guarani, Haitian-Creole, Nahuati, Spanish (Latin), French Canadian.
African:
Afrikaans, Amharic, Bushman, Damara, Dinka, Hausa, Igbo, Kikuyu, Malagasy, Masai,Ndebele, Oromo, Pedi, Shangane, Shona, Siswati/Swazi, Somali, Sotho/Sepedi, Swahili, Tshivenda, Tswana, Twi, Venda, Xhosa, Xitsonga, Yoruba, Zulu.
Middle East:
Arabic, Baluchi, Farsi, Hebrew, Yiddish
Our legal/contract translators are located in: Los Angeles, Texas, Denver, Phoenix, Seattle, Eugene, San Francisco, Chicago, Atlanta, New York, Boston, and Washington D.C.,  Beijing, Seoul, Tokyo, Paris, Berlin, Madrid, Mexico City, Moscow, Hanoi, and Dubai.
 Use "Free Quote" to upload your document, and we will send you an estimate.